When we think of earphones, usually two options come to mind...
1. Earbuds
2. Headphones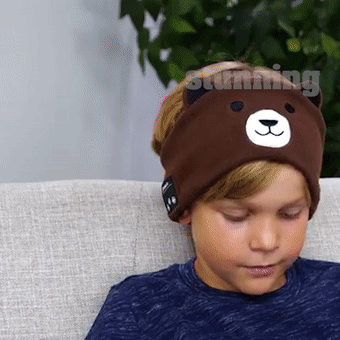 Earbuds are small and convenient to carry but can be extremely uncomfortable for a child with sensory challenges who doesn't like anything in their ears.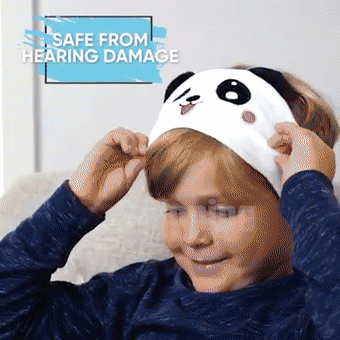 Headphones can be more comfortable but they are large and bulky, and can be a bit of a hassle to travel with (not to mention they can get pretty hot to wear)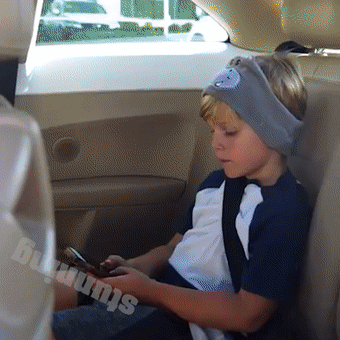 Shyvana take the best of both options and were designed specifically with comfort in mind so that children with sensory challenges, or sensitive ears can comfortably enjoy music, shows and more... wherever they go!
✔ Helps With Everyday Sensory Challenges
✔ Feels "Like A Hug For Your Ears"
✔ Connects With Bluetooth In Seconds For An Effortless Setup
✔ 18-Hour Battery Life
✔ Helps Build A Bedtime Routine
✔ LIFETIME WARRANTY
Product Description
Is your kiddo sensitive to loud or busy environments, causing sensory meltdowns?
Hates wired earbuds, or struggles with bulky over the ear headphones?
Then these EarBuddies will quickly become your child's new favorite pair of headphones!
REDUCES MELTDOWNS- Feels "like a hug for your ears" that comforts your child in loud, overwhelming environments and helps them better self-regulate
WIRELESS- No more headaches with wires that get caught everywhere and tangled up. These EarBuddies connect with bluetooth in seconds for an effortless wireless connection, meaning more freedom for your sensory seeker to run, jump, and play!
PERFECT FOR TRAVEL- Auditory sensory input on the go makes errands, road trips, and flights a breeze...and the small size makes them easy to take with you wherever you go! Plus the 18 hour battery life ensures your EarBuddies last the whole time.
EASIER BEDTIME- Ultra-thin speakers make sleeping comfortable and helps build a bedtime routine...and the soft fabric doubles as a face mask to block out bright light
BOOSTS FOCUS & MOOD- For easier homework time and an overall happier kiddo.
Best Sleeping Headphones for Side Sleeper