Anniversary Sale $19.9 for the first 100 customers!
Strong and sturdy
Easy to clean/More space
Easy to match
Environmental protection materials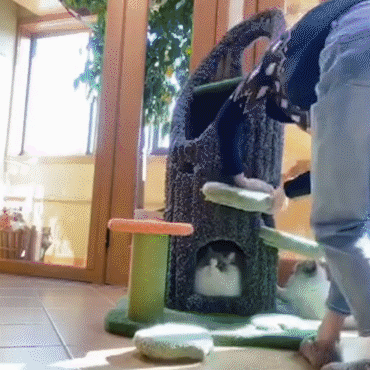 The tree is the cat's secret base and its paradise. ——Camily
Strong and sturdy
Special skin, material selection is resistant to damage and easy to clean.
High-strength skeleton to ensure the tree body is stable enough.
Easy to clean
Don't worry if it gets dirty, the platform skin is removable and washable.
More space
More space and more fun, all-round and multi-platform designed for cats.
Easy to match
Don't be afraid of any home decoration style, bright colors, satisfy your unlimited imagination.
Let the cat do whatever he wants
The outer skin is covered by imported nylon fiber velvet, which is warm in winter and cool in summer, highly antibacterial, flame-retardant and stain-resistant, wear-resistant and easy to clean.
A place for cats
The cat's claw sharpening tool around the flower stem-natural jute rope, rough and scratch resistant.
Environmental protection materials
The seat is made of environmentally friendly anti-formaldehyde fine wood, without any paint and zero formaldehyde.
Further protection
The flower pole adopts thick waterproof kraft paper tube and PVC tube, which effectively prevents moisture and has a stable structure.
Two styles
Two styles of leaves and flowers, giving your cat more choices.
Basic parameters
Products Show