Note:
1) Shipping: Shipping takes $7.9, available worldwide
2) Tax included: All prices are tax included! No extra fee will be charged!
Overview
*Note: Due to tight stocks, each person can only buy up to 1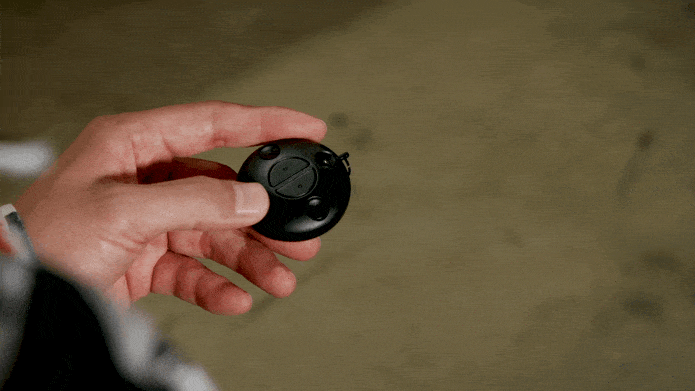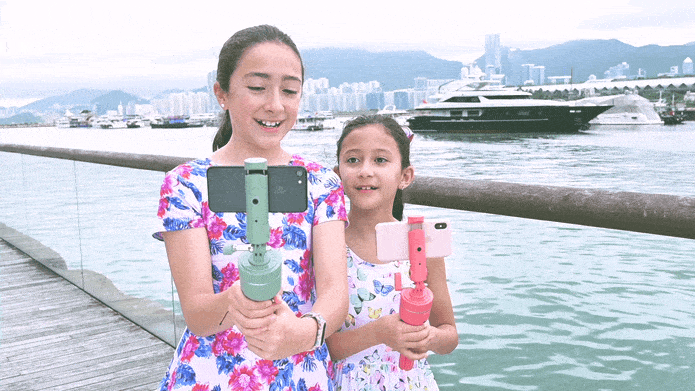 Auto rotation for zero-lag face tracking and object tracking.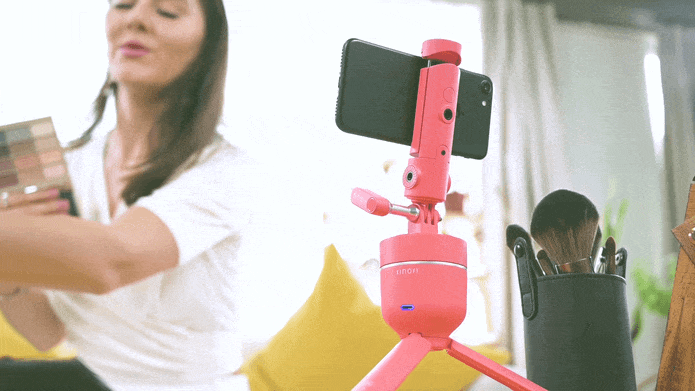 Lumi Mark II​ recognizes your face and moves with you. Whether you're on the move, filming your next YouTube tutorial, or just capturing the perfect selfie, you'll never have to interrupt your creativity to adjust angles or change focus settings.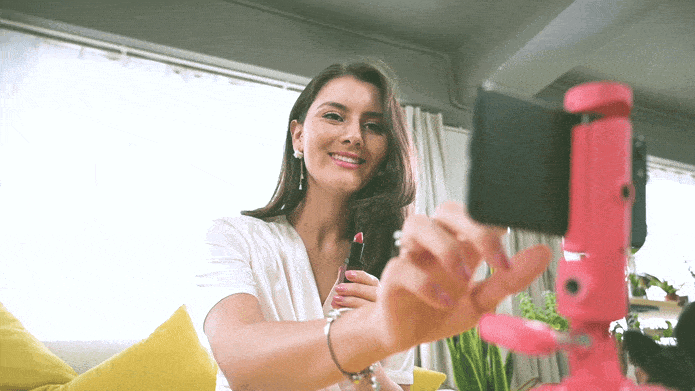 Film yourself in action - Just select the object you want to focus on and stay locked-in on the action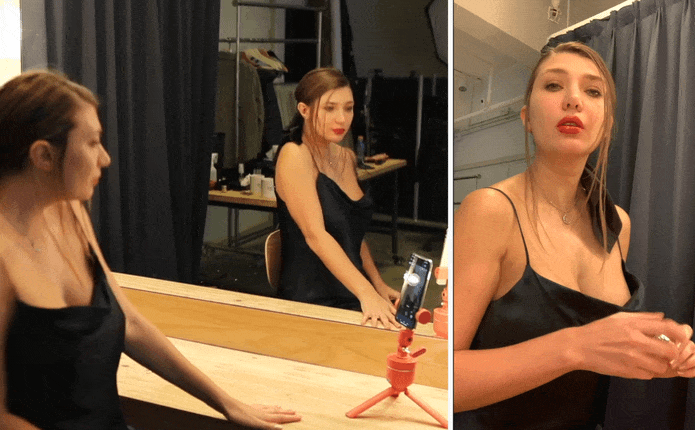 Need to focus on an object instead of your beautiful face? Simply touch the object on your phone/camera screen and Lumi Mark II​ will follow. You can also drag a box around anything on the screen to follow! Perfect for shooting animals, sporting events, and even the fastest moving objects, Lumi Mark II​ won't miss a moment of the action.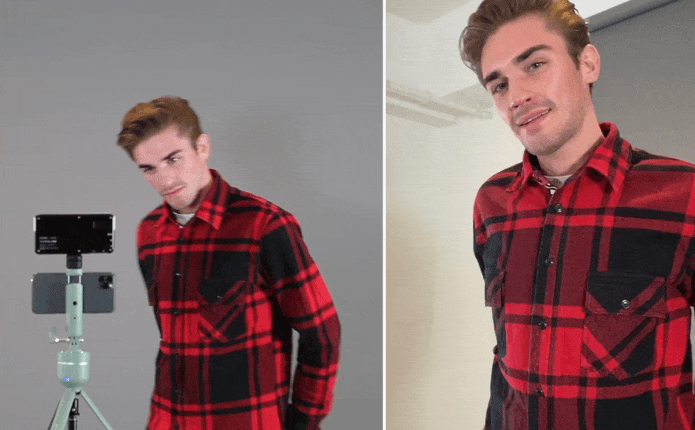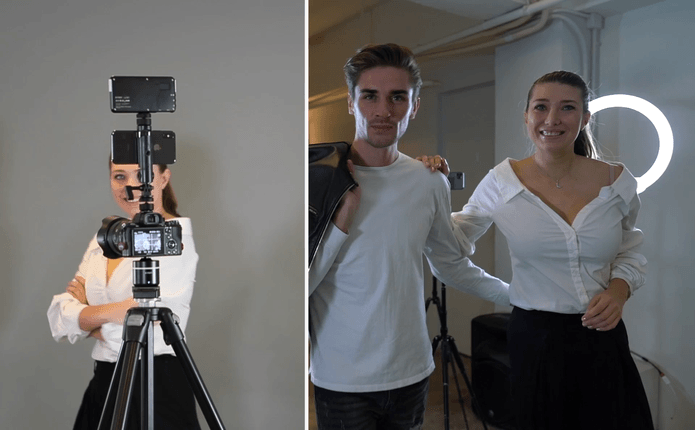 It's time to toss out that embarrassing selfie stick and kick your tripod to the curb. Lumi Mark II stakes hands-free shots at the perfect moments to showcase you in the very best light and at the perfect angle. It's like having a professional photographer in your hand.
Do a solo photoshoot anytime and make the Instagram world jealous.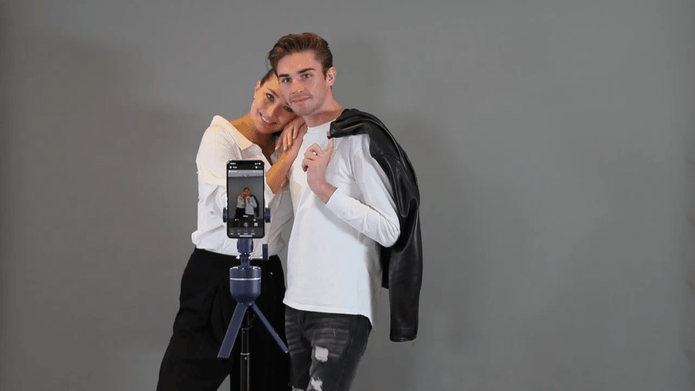 Lumi Mark II is a mount, a tripod, and a selfie stick!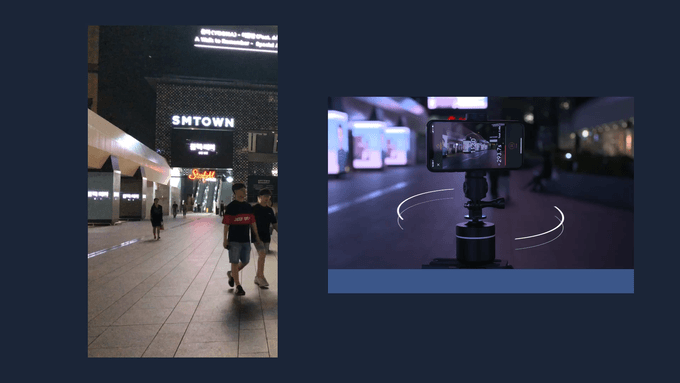 Your friends and followers want to see more of you. But they don't want motion sickness from your hand-held live stream.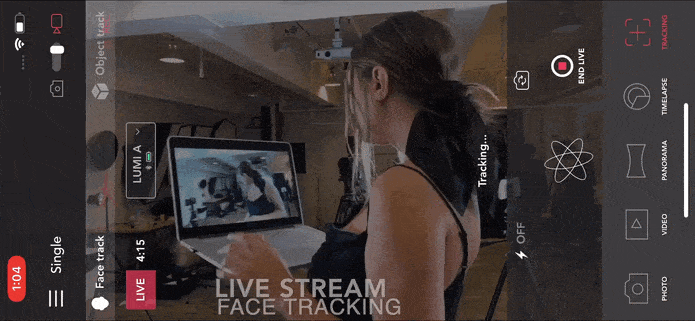 Lumi Mark II lets you live stream to your social networks as if you were being filmed by a real cameraman. Move, explore, entertain, educate, and more while Lumi Mark II follows your every move.
Show your skills to the world or bring your family closer. Set up Lumi Mark II to film a performance or sports match and live stream all the action with incredible accuracy.

Lumi Mark II's unique and flexible grip is compatible with almost any phone or camera. There are no complicated pins or attachments; simply adjust the grip and Lumi Mark II will securely hold your device.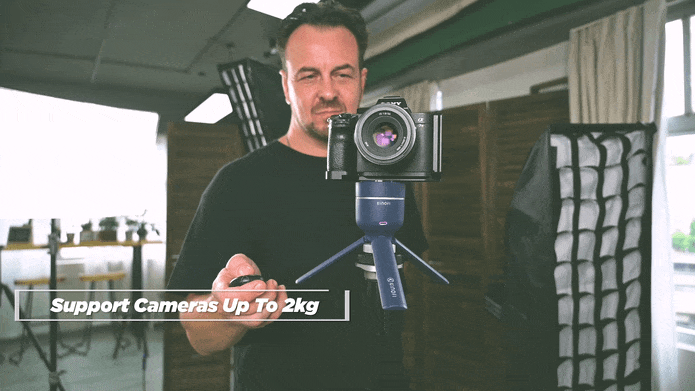 Lumi Mark II is made for use outdoors and in. It's extremely durable and can hold devices weighing up to 2 kg (4.4 lbs).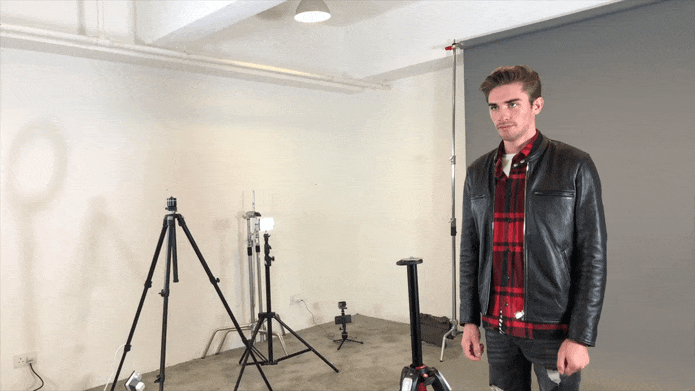 Attach any smartphone in seconds—the Lumi Mark II app is compatible with iOS and Android.
Lumi Mark II is compatible with smartphones, cameras, GoPros, video recorders and any other devices with a 1⁄4" screw such as action cams, lighting equipment, camera accessories, etc.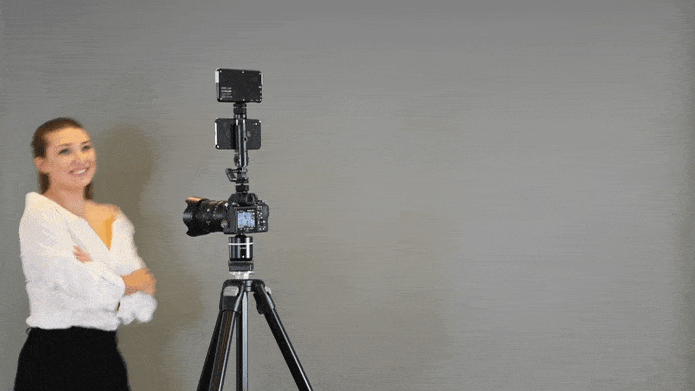 Expand your cinematographic technique with flexible tilting and panning options that allow you to capture any scene at any angle.
Lumi Mark II can be tilted upwards or downwards to change the position of the horizon. Whether you want to take a video of the sky or the ground, you can tilt accordingly to be able to capture any view in sight.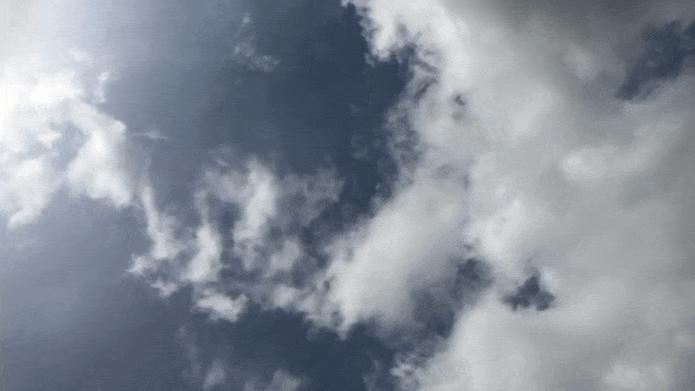 While tiling allows you to take a high-angle shot and low-angle shot, Lumi Mark II also allows you to pan horizontally at the same time.
With Mark II, you don't need to stand up to take a picture of the food or crouch on the floor to get a sky view. Lumi Mark II can help you take these photos flawlessly.
Whether you are playing the piano, DJing, or trying to capture the city's skyscraper on the rooftop, Lumi Mark II got you covered.
Use multiple Lumi Mark II devices together to create a studio of automated cameras. Capture every angle and create truly professional content. Perfect for filming interviews, multi-angle how-tos, and podcasts.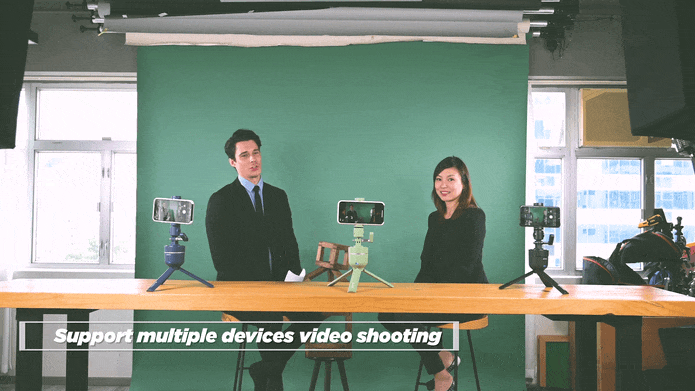 Lumi Mark II's recognizes each other and work together to create amazing videos. Use the app to control up to 5 devices at once - Lumi Mark II is only bound by your creativity. Program each to turn clockwise, counterclockwise, pause, stop, slow down or speed up. This feature makes it so that you can control up to 5 different devices to create a mini studio.
You can attach phones, cameras at different angles, lighting equipment, mic, and more via ¼'' screw to have them all function separately with one phone controlling them all.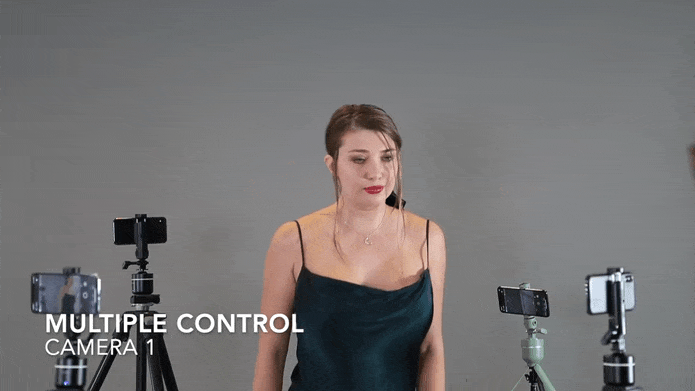 Lumi Mark II's precise automated movements and smart timers allow you to capture incredible time-lapses without being present.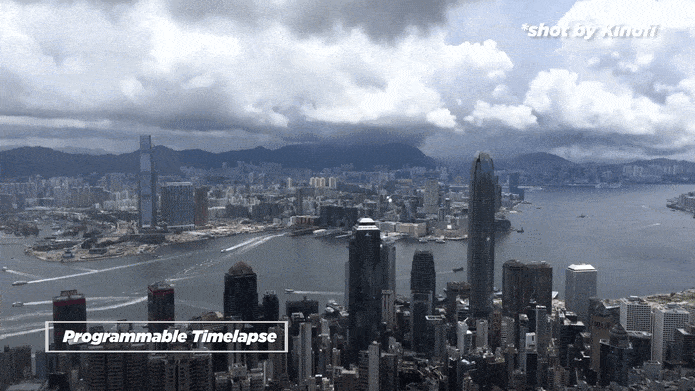 Sunrises, starscapes, blooming flowers, bustling cities—Lumi Mark II auto-adjusts as the light changes throughout the day and keeps its smart eye on the focus of your shot.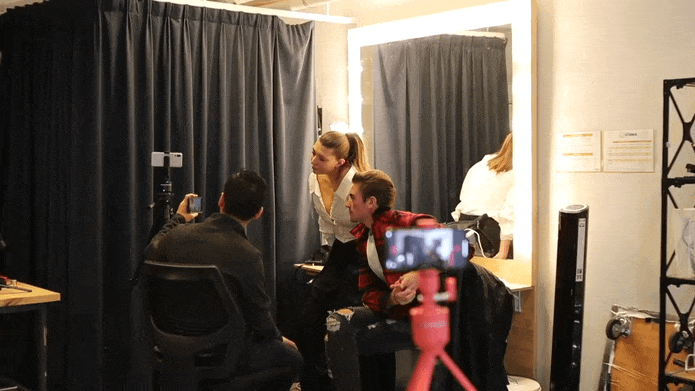 No more blurry panoramas or glitches caused by human error (extra limbs, missing heads, etc.).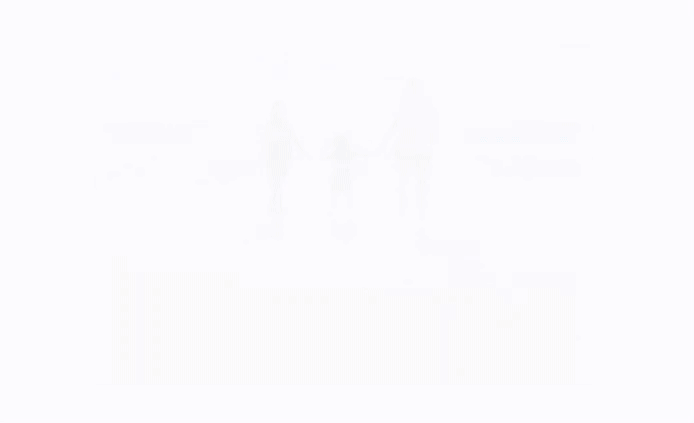 Lumi Mark II's advanced stitching algorithm guarantees clear, wide-angle images every time without the risk of accidental motion ruining the shot.
The Lumi Mark II app is your filmmaking and photography command center. Use it to direct Lumi Mark II during the shoot and edit your content after.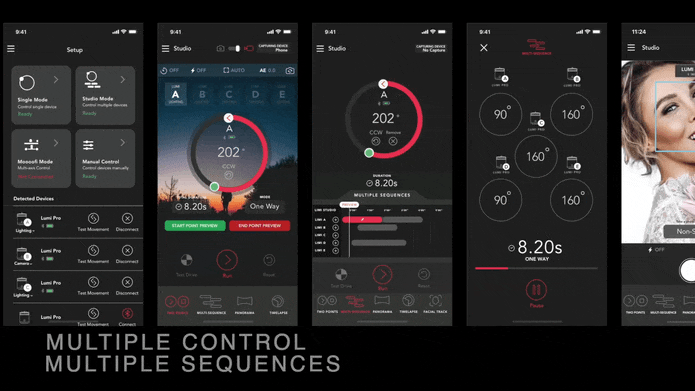 When the shoot is over, use Lumi Mark II's range of editing features to make your photos or videos pop with your unique style. Streamline the production process and post or stream directly to social media. It's never been easier to create professional-grade content for your adoring fans!
Streamline the production process and post or stream directly to social media. It's never been easier to create professional-grade content for your adoring fans!
Lumi Mark II moves with you in more ways than one. Super durable, compact, and lightweight, Lumi Mark II is ideal for travelers and on-location shooting.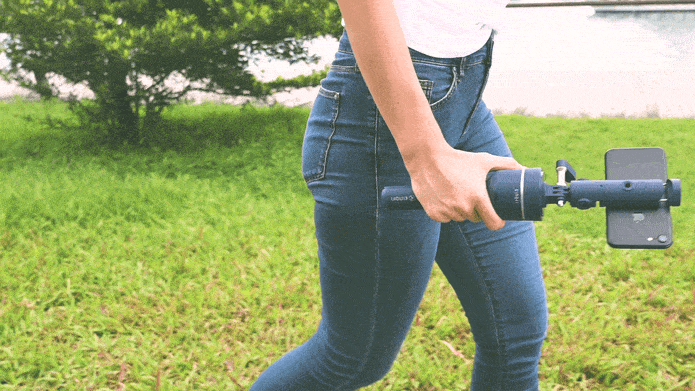 You don't have to understand technology or filmmaking software to create amazing photos and videos with Lumi Mark II. Simply touch your screen to direct Lumi Mark II's focus, and custom AI will do the rest.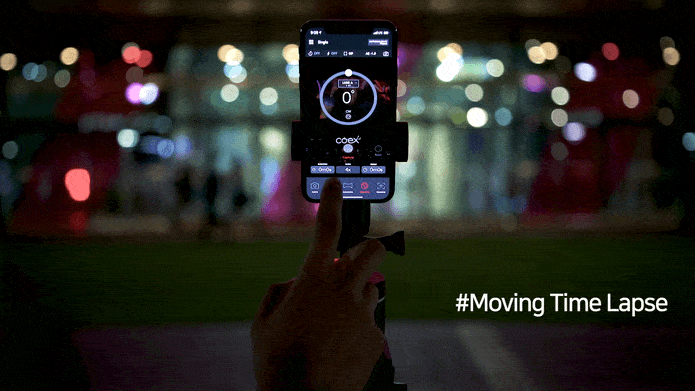 The Kinofi app's intuitive controls and helpful images allow you to program movements, edit, stream, add filters, and much more with ease.
Whether you're a first-time photographer, a pro documentarian, or an influencer in the making, Lumi Mark II lets you create content and tell amazing stories unlike ever before. A cameraman in your pocket and a streamlined filmmaking suite, Lumi Mark II captures life and captivates viewers.